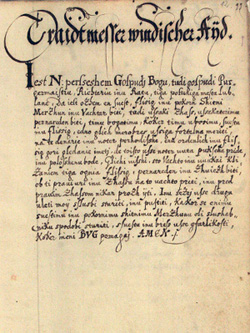 The texts in this edition are licensed under a Creative Commons Attribution-No Derivative Works 2.5 Slovenia License.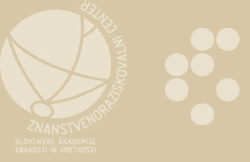 The work on this electronic edition was supported by the Slovenian Research Agency and the Ministry of Higher Education, Science and technology.
Page last updated 2021-06-04, et
Municipal swearing-in texts composed in Slovenian up to the beginning of the 19th century
Collection, transcription and accompanying studies: Boris Golec
Editor: Matija Ogrin
Supervision and consulting: Majda Merše and Kozma Ahačič
Digital encoding: Tomaž Erjavec
Document photography and graphical processing: Marko Zaplatil
Publisher: Institute of Slovenian Literature and Literary Studies SRC SASA, Milko Kos Historical Institute SRC SASA
Edition 1.1, 2011-05-31
---
This edition of 36 swearing-in texts, composed up to the beginning of the 19th century, is the first to include an entire collection of Slovenian oaths stemming from a single source — municipal authorities. The predominating genre are oaths of office, while judicial ones represent less than a fifth of the total. The geographical origin of most texts is the territory of Carniola, mainly Ljubljana.
All the texts whose originals are preserved are presented in three forms: the facsimile of the original document, a diplomatic transcription, and a critical transcription suited to contemporary readers. Each chapter begins with a presentation of the documents themselves (facsimile, transcriptions), followed by sections of historical analysis and explanation. This is the first integral presentation of a genre belonging to preserved administrative Slovenica; it shows in detail the modest but persistent role assumed by the Slovenian language in certain administrative procedures since the end of the Middle Ages.
You can browse the edition on the Web or you can download it to your computer: first save the file and decompress (unzip) it, then open index-en.html to view the edition off-line. Along with the HTML files and (if you choose to save the complete edition) the images, you will also get the source XML/TEI files, suitable for further processing; you find them in the folder tei.