Editions
---

The earliest Slovenian texts, the first document of Slovenian culture.
---

The earliest preserved dramatic text in Slovenian.
---

The complete collection of pre-19th century Slovenian swearing-in texts by municipal authorities.
---

The complete collection of mid-17th to mid-19th century Slovenian swearing-in texts of borough and professional communities.
---

Twenty-five letters from the correspondence of the cosmopolitan and erudite baron Zois.
---

Two unknown and one famous sermon by the Slovenian revivalist of the first half of the 19th century.
---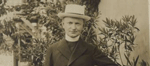 Two versions of Slovenian essayistic novel from the fin de siècle.
---

The first edition, presenting the complete works of the leading Slovenian avant-gard poet.
---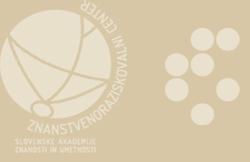 Work on this digital collection was supported by the Ministry of Higher Education, Science and Technology of the Republic of Slovenia, Slovenian Research Agency and the Slovenian Academy of Sciences and Arts.
Page last updated 2021-10-11, et

eZISS
The eZISS digital critical editions of Slovenian literature offer selected Slovenian texts with integrated facsimiles, transcriptions and scholarly commentary, in some cases including audiovisual recordings.
The eZISS project strives to create a synthesis of three components. The first one is the tradition of Slovenian literature, reaching from medieval manuscripts and folk songs to works of literary art. The second component is ecdotics – the tradition of philological study of texts and their presentations in critical editions. The third component is modern information technology. The junction of two traditions and modern technology, already beyond the level of experiment in the area of text processing, shapes clear standards and becomes an important medium of our literary past. Digital critical editions do not supersede classical printed editions, but offer several additions, and a way to a more varied reader's reception.
The complex digital encoding of texts with facsimiles, transcriptions, critical apparatus and audiovisual recordings is achived with the help of open standards of textual markup: Unicode, XML, and the TEI Guidelines. This foundation helps the editions to be better resistant to technological change, software independent and compatible with other standardised digital resources. From the source XML, an HTML version is created with XSLT stylesheets; to read the HTML, only a standard browser is required.
The editions are intended for lasting public use, and are therefore accessible to everyone on the world-wide Web. It is also possible to save any edition to your computer, and use it there without an Internet connection. Abiding by licencing provisions, you can also distribute the editions to others.
---
The project Digital critical editions of Slovenian literature involves the Institute of Slovenian Literature and Literary Studies ZRC SAZU (project leader Matija Ogrin) and the Dept. of Knowledge Technologies, Jožef Stefan Institute (project leader at JSI Tomaž Erjavec).
The development of the eZISS digital editions is documented in the following English publications (the ones in Slovenian are here):
Tomaž Erjavec, Matija Ogrin. Phonetic characters in digital editions. Slides for talk given at SloFon, First Slovenian International Phonetic Conference. Ljubljana, April 2006. [PPT]
Tomaž Erjavec, Matija Ogrin. Digitisation of literary heritage using open standards. In Information and communication technologies and the knowledge economy. IOS Press, 2005, pp. 999-1006. [PDF]
Tomaž Erjavec, Matija Ogrin, Jože Faganel. E-Slomšek: a TEI encoding of a critical edition of 19th century Slovenian rhetoric prose. Review of the National Center for Digitization 5/3, 2004, National Center for Digitization, Beograd, Srbije. ISSN 1820-0109. [PDF]
---