This text of work is licensed under a Creative Commons Attribution-Share Alike 2.5 Slovenia License.
© Digital facsimiles: Bayerische StaatsBibliothek, München.
© Recording of spoken reconstruction: ZRC SAZU and Radio Slovenija, RTVS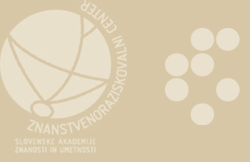 The work on this electronic edition was supported by the Slovenian Research Agency.
Page last updated 2021-06-04, et
BRIŽINSKI SPOMENIKI
MONUMENTA FRISINGENSIA
(Freising Manuscripts)
Editor of digital edition: Matija Ogrin
Digital encoding, TEI markup: Tomaž Erjavec
Publisher: Institute of Slovenian Literature and Literary Studies ZRC SAZU
Edition 1.0, 2007-04-06
---
The Freising Manuscripts are the earliest document of Slovenian culture. They are the earliest preserved writings in Slovenian as well as the earliest Slavic texts, written in the Latin alphabet.
The first and the third manuscript are penitential forms, while the second is a sermon with an invitation to repent. They were most likely written closely before the year 1000. The manuscripts were used in Upper Carinthia, where the Freising diocese owned lands in the valley of the river Molna (Möll). The language of the Freising Manuscripts is early Slovenian. The contents of this edition are also presented in a way that is suitable for general and pedagogic use.
The present edition offers a historical overview of the most important scholarly editions of the Freising manuscripts. It contains several diplomatic, critical and phonetic transcriptions and translations of the manuscripts into Latin and five modern European languages. This edition also contains a series of studies and commentaries, a glossary of the words used in the manuscripts, a bibliography and other appendices. The electronic edition is also enriched with a spoken reconstruction in early Slovenian, integrated with the transcription of the manuscripts eg. in modern Slovenian.
Most of the transcriptions and materials in the eEdition are accessible in the typography built into modern day computers. Special characters are used only in phonetic and diplomatic transcriptions and in the glossary. To display these characters you need either a Unicode-compliant font that supports phonetic characters (eg. Doulos SIL or Cardo) or the font ZRCola (the required fonts 00 ZRCola and 01 CERKola are directly available as an integral part of the present edition). The advantage of ZRCola is the fidelity with which it displays all the special characters, although it uses non-standard Unicode (Private Use Area).
The Freising Manuscripts are therefore available in two HTML versions, between which you can switch at the top of every page. ZRCola correctly displays all special characters, whereas standard Unicode in certain cases displays only approximations.
You can browse the edition on the Web or you can download it to your computer: first save the file and decompress (unzip) it, then open index-en.html to view the edition off-line. Along with the HTML files and (if you choose to save the complete edition) the facsimiles and sound files, you will also get the source XML/TEI files, suitable for further processing; you find them in the folder tei .
---