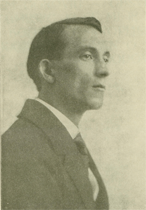 This work is licensed under a Creative Commons Attribution-Share Alike 2.5 Slovenia License.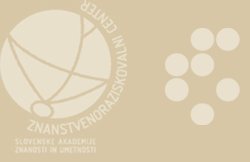 The work on this electronic edition was supported by the Slovenian Research Agency and the Slovenian Academy of Sciences and Arts.
Page last updated 2021-06-04, et
ANTON PODBEVŠEK
ZBRANE PESMI
(Collected Poems)
Editor, transcriptions, commentary and notes: Marijan Dović
Digital encoding, TEI markup: Tomaž Erjavec
Project leader: Matija Ogrin
Publisher: Institute of Slovenian Literature and Literary Studies ZRC SAZU
Edition 2.1, 2015-09-30
---
Anton Podbevšek (1898–1981), central figure of the Slovenian literary avant-garde, originator of visual poetry; critic and author (writings about Slovenian artists).
The Collected poems provide the first scholarly edition of all presently known poems by Podbevšek, their various versions, as well as previously mostly unpublished manuscripts from the poet's literary legacy and other sources. Especially interesting are the facsimile and the transcription of the author's own copy of the collection The Man With Bombs (1925), in which the poet entered numerous corrections and new versions during the fifties and sixties.
The edition contains facsimiles of the manuscripts and the author's emendated copy of The Man with Bombs, transcriptions of the poems, editorial comments and notes. Parallel displays facilitate the comparison between manuscripts and subsequent publications.
You can browse the edition on the Web or you can download it to your computer: first save the file and decompress (unzip) it, then open index-en.html to view the edition off-line. Along with the HTML files and (if you choose to save the complete edition) the facsimiles, you will also get the source XML/TEI files, suitable for further processing; you find them in the folder tei .