This work is licensed under a Creative Commons Attribution-ShareAlike 4.0 International License.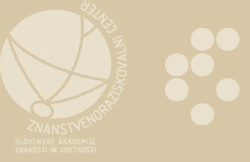 The work on this electronic edition was supported by the Ministry of Higher Education, Science and Technology of the Republic of Slovenia and the Slovenian Academy of Sciences and Arts.
Page last updated 2020-06-22, et
The Kapla Passion Play
Editor, diplomatic and critical transcriptions, linguistic commentary: Erich Prunč
Editor, commentary: Matija Ogrin
Digital encoding, TEI markup: Tomaž Erjavec
Publisher: Institute of Slovenian Literature and Literary Studies ZRC SAZU
Edition 0.8, 2019-02-04
Place of publication: http://nl.ijs.si/e-zrc/kapelski/
---
Rokopis z naslovom Komödia od Kristusouiga Terplinja Katiro so nekidei na te ueliki zhetertig inu na te uelikonozhni Pondelik v Kappli spilali, ki je v literaturi dobil ime Kapelski pasijon (=KP), je leta 1899 našel koroško-slovenski zgodovinar Stefan Singer. Prvi in dolgo edini raziskovalec KP je bil France Kotnik, ki je nastanek rokopisa datiral s koncem 18. začetkom 19. stoletja. Georg Graber je na osnovi skopih drobcev besedil, ki jih je citiral Kotnik v svojih razpravah, trdil, da je KP zgolj "skrajni rob" (Ausläufer) razširjanja nemško-koroške pasijonske igre v varianti iz Sörga blizu Št.Vida ob Glini/St. Veit an der Glan. Jože Koruza je kot prvi povezal KP s slovensko pasijonsko tradicijo, ki se je manifestirala v Passio Christi, uprizorjeni leta 1615 v lingua vulgaris pri jezuitski postaji v Dobrli vasi.