Faculty of Arts, University of Ljubljana
The Faculty of Arts is one of 23 Faculties and 3 Academies of the University of Ljubljana. Its 22 departments educate students as well as carry out research in humanities, social science and education. The faculty is located in the center of Ljubljana, on Aškerčeva 2, and is within walking distance from all centrally located hotels and sights. City buses no. 1 and 6 also stop in front of the faculty.
Ljubljana
Ljubljana, the capital of Slovenia, is a central European city lying between the Alps and the Adriatic Sea, in a basin where the Ljubljanica river flows into the Sava. It has all the facilities of a modern capital, and yet it has preserved its small-town friendliness and relaxed atmosphere. Its surrounding areas, packed with natural beauty and cultural sights bearing witness to the city's dynamic history, are renowned for their walking, hiking and cycle trails and a wide variety of culinary delights.

Slovenia
The Republic of Slovenia lies at the heart of Europe, where the Alps face the Pannonian plains and the Mediterranean meets the Karst. To the north it borders to Austria; Hungary is to the east; Croatia to the south and Italy to the west. For its size, Slovenia is extremely diverse in terms of its landscapes but also languages and cultures – Slavic, Romance, German and Finno-Ugric, which add flavor to this small country on every corner.
Slovenia in pictures
The architecture of the architect Plečnik inhabits the capital city of Ljubljana.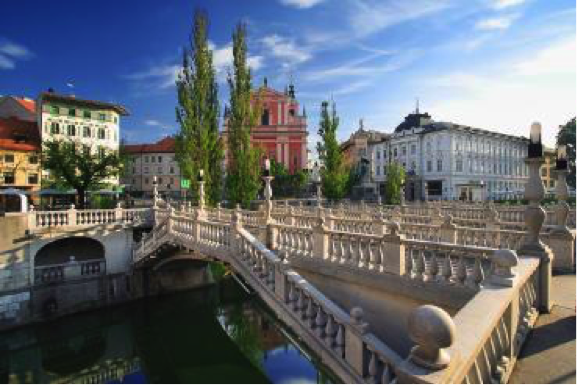 Glacial Lake Bled in the Alpine region with and island and a church.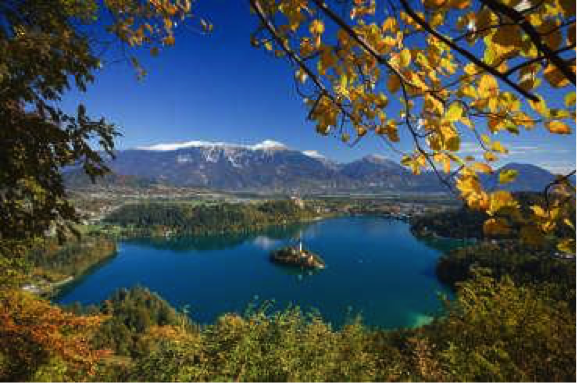 The Karst landscape stretches over approximately 500 square kilometres.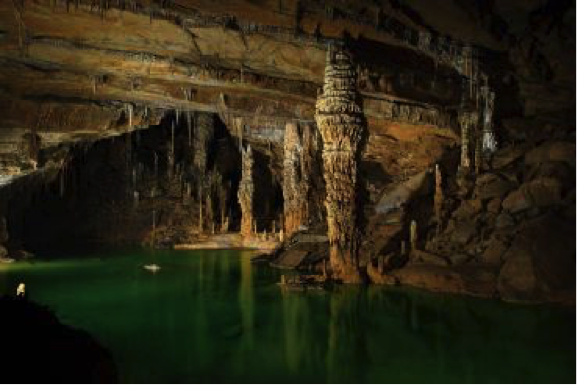 The town of Piran, birthplace of composer and violin virtuoso Giuseppe Tartini.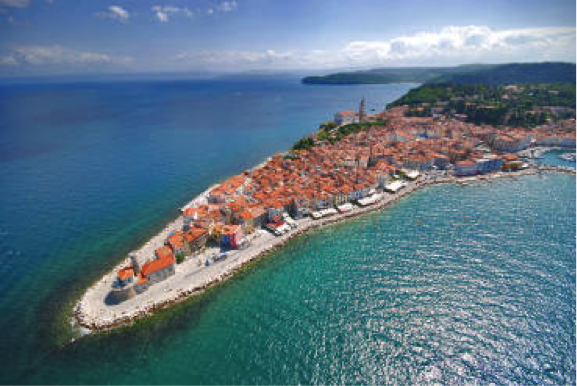 Slovenia in numbers
Population: 2,055,000
Area: 20,273 km2
Capital city: Ljubljana, population: 280,000
Other major centers: Maribor, Kranj, Celje, Koper, Novo Mesto, Velenje, Murska Sobota.
Official language: Slovene; also Hungarian and Italian in their respective ethnically mixed areas.
Currency: euro (EUR), since 1 January 2007.
Time: Central European Time (UTC + 1), Central European Summer Time (UTC + 2)
Average temperatures: July 21°C, January 0°C
Length of borders: with Austria 330 km, with Italy 280 km, with Hungary 102 km and with Croatia 670 km; total 1,382 km
Length of coastline: 46.6 km
Highest peak: Triglav, 2,864 m
Average height above sea level: 556.8 m
Universities: University of Ljubljana, University of Maribor, University of Primorska