Metadata
Anne-Marie Mineur
UiL-OTS / LOT
Utrecht University

Introduction
Summary of the previous
Monday: XML ins and outs
Tuesday: XML-related proposals
Wednesday: XML software
Thursday: Language encoding recommendations
Today: Metadata
In the beginning ...
When the web was new and shiny, everything seemed to be brilliant, and it was just a plain gold mine.
But then ...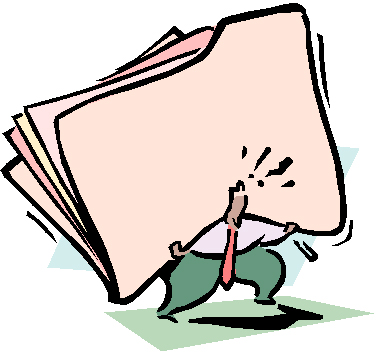 But then so many people started piling their stuff on the web, that it became very hard to find what you were looking for.
The result ...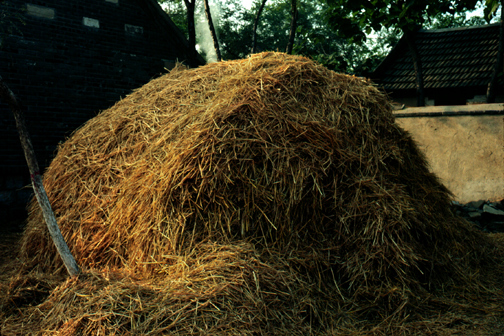 The result was a haystack in which every needle gets lost.
Metadata organisations
Primary aim: increase accessibility of existing archives
Secondary aim: promote the use of open standards
Original beneficiaries: E-print archives
Metadata proposals & projects
DCMI: Dublin Core Metadata Initiative (1995)
OAi: Open Archives Initiative (1999)
OLAC: Open Linguistic Archives Community (2001)
LTRC: Language Typology Resource Center (2002)
TDP: Typological Database System (2003?)
Dublin Core Metadata Initiative (DCMI)
Dublin Core Metadata Initiative (1)
The Dublin Core Metadata Initiative (dublincore.org) was founded during a joint workshop of the National Center for Supercomputing Applications (NCSA) and the Online Computer Library Center (OCLC) that was held in Dublin, Ohio, March 1995.
The aim was a core set of semantics for Web-based resources would be extremely useful for categorizing the Web for easier search and retrieval.
Dublin Core Metadata Initiative (2)
Quote from http://dublincore.org/about/:
"The Dublin Core Metadata Initiative (DCMI) is an organization dedicated to promoting the widespread adoption of interoperable metadata standards and developing specialized metadata vocabularies for describing resources that enable more intelligent information discovery systems."
Dublin Core Specifications
There are four kinds of documents:
DCMI Recommendations

Specifications are stable and are supported for adoption.

DCMI Proposed Recommendations

Growing support for adoption; specifications are close to stable.

DCMI Working Drafts

For review.

Notes

For discussion only.
Dublin Core Element Set (DCES)
From http://dublincore.org/documents/dces/:
Title

A name given to the resource.

Creator

An entity primarily responsible for making the content of the resource.

Subject

The topic of the content of the resource.

Description

An account of the content of the resource.

Publisher

An entity responsible for making the resource available.

Contributor

An entity responsible for making contributions to the content of the resource.

Date

A date associated with an event in the life cycle of the resource.

Type

The nature or genre of the content of the resource.

Format

The physical or digital manifestation of the resource.

Identifier

An unambiguous reference to the resource within a given context.

Source

A Reference to a resource from which the present resource is derived.

Language

A language of the intellectual content of the resource.

Relation

A reference to a related resource.

Coverage

The extent or scope of the content of the resource.

Rights

Information about rights held in and over the resource.
Element Attributes
Name

Subject and Keywords

Identifier

Subject

Version

1.1

Registration Authority

Dublin Core Metadata Initiative

Language

en

Definition

The topic of the content of the resource.

Obligation

Optional

Datatype

Character String

Maximum Occurrence

Unlimited

Comment

Typically, a Subject will be expressed as keywords, key phrases or classification codes that describe a topic of the resource. Recommended best practice is to select a value from a controlled vocabulary or formal classification scheme.
Open Archives Initiative (OAi)
Open Archives Initiative (1)
The Open Archives Initiative (
http://www.openarchives.org/
) was established in 1999 under the joint sponsorship of the:
Open Archives Initiative (2)
Quote from http://www.openarchives.org/organization/:
Mission Statement
"The Open Archives Initiative develops and promotes interoperability standards that aim to facilitate the efficient dissemination of content. The Open Archives Initiative has its roots in an effort to enhance access to e-print archives as a means of increasing the availability of scholarly communication."
OAi Members
An Open Collaborative Virtual Archive Environment funded by the European Union.
self-contained, self-installing software that allows the user to create and maintain a small, OAi-compliant archive - archivelet.
An EC-funded accompanying measures project to support projects and national initiatives, which are interested in using an open archive approach to interoperability.
a cross-archive searching service for the language community.
Data providers
A Celebration of Women Writers
Academia Sinica Balanced Corpus of Modern Chinese
Academia Sinica Formosan Language Archive
Academia Sinica Tagged Corpus of Early Mandarin Chinese
Ackerman Archives: Experimental File-based OAI Archive
Alaska Native Language Center
Alex Catalogue of Electronic Texts
Archive Lyon 2
Articles en ligne Jean Nicod
arXiv
ATILF Resources
BioMed Central
California Digital Library Repository 1
California International and Area Studies Digital Repository
Caltech Computer Science Technical Reports
Caltech Earthquake Engineering Research Laboratory Technical Reports
Caltech Electronic Theses and Dissertations
Chemistry Preprint Server
CIMI Metadata Harvesting Working Group Demonstration Repository
Cognitive Science Data Archive
CogPrints
Comparative Bantu Online Dictionary (CBOLD)
Computer Science Teaching Center
conoZe: intelligere ut credas, credere ut intelligas
CyberTheses
Dermatology Digital Repository
Digital Library of the Commons
DUETT - Dissertations and other Documents of the Gerhard-Mercator-University Duisburg
E-Numerate RDL Header Collection Prototype
Elektronisches Dokumenten-, Archivierungs- und Retrievalsystem der Universität Dortmund
Eprint Archive
EPSILON EPrints2 Dissertation Test Archive
ePub-WU OAI Archive (Vienna Univ. of Econ. and B.A.)
ETD Individuals
Ethnologue: Languages of the World
Formations
Fourth International Symposium on Cavitation
Groningen University Library
Hochschulschriftenserver (HSSS) der SLUB Dresden
HofPrints
Hong Kong University Theses Online
Humboldt University of Berlin, GERMANY, Document Server
Ibiblio Collection Index
Service Providers
Arc (Old Dominion University)
citebaseSearch (Southampton University
DP9 (Old Dominion University)
NCSTRL (Old Dominion University, University of Virginia)
OAIster (University of Michigan Libraries)
Public Knowledge Harvester (U. of British Columbia
TORII (Trieste, Italy)
Open Linguistic Archives Consortium (OLAC)
Open Linguistic Archives Consortium
OLAC (http://www.language-archives.org/) is an international partnership of institutions and individuals who are creating a worldwide virtual library of language resources by:
developing consensus on best current practice for the digital archiving of language resources, and
developing a network of interoperating repositories and services for housing and accessing such resources.
"Any user on the Internet should be able go to a single gateway to find all the language resources available at all participating institutions, whether the resources be data, tools, or advice. The community will ensure on-going interoperation and quality by following standards for the metadata that describe resources and services and for processes that review them."
Migrating from OAi to OLAC
The implementer of an OLAC data provider must implement the OAi protocol, plus implement three additional features. The additions are:
support the OAi format for unique identifiers of records
supply an OLAC-specific archive description
support the OLAC-specific metadata standard
OLAC Metadata Set
(From http://www.language-archives.org/OLAC/olacms.html)
Title

Creator

Subject

Subject.language

A language which the content of the resource describes or discusses.

Description

Publisher

Contributor

Date

Type

Type.functionality

Software Functionality

Type.linguistic

The nature or genre of the content of the resource from a linguistic standpoint.

Format

Format.cpu

The CPU required to use a software resource.

Format.encoding

An encoded character set used by a digital resource.

Format.markup

A markup scheme used by a digital resource.

Format.os

An operating system required to use a software resource.

Format.sourcecode

A programming language of software distributed in source form.

Identifier

Source

Language

Relation

Coverage

Rights
Language Typology Resource Center (LTRC)
Language Typology Resource Center
http://www-uilots.let.uu.nl/td/LTRC/
The Language Typology Research Center is a project that is funded by the European Community, consisting of a "thematic network" to be carried out in the framework of the specific research and technological development programme "Improving the Human Research Potential and the Socio-Economic Knowledge Base".
Aim of the LTRC Project
Aim of the initiative is to create a web-accessible electronic archive for typological description, including powerful research tools such as typological databases, language-typological expert systems, extensive scientific grammars, and corpora.
Objectives of the LTRC project
to combine expertise available with the different partners in the research network in developing typological databases;
to collect relevant information on available databases and datasets in Europe;
to stimulate the conversion of a number of existing databases (digitised or otherwise) into standardised formats
to disseminate expertise from the participants in setting up databases and solving technical and fundamental issues
to encourage establishing standards that the linguistic typological community will adhere to in creating databases.
to acquire and develop the appropriate metadata set information, and appropriate software for accessing databases, either directly or through a meta database system as part of a Language Typology Resource Centre;
to make the results available to the linguistic community via a Language Typology Resource Centre Website.
Databases involved in the LTRC
Intensifiers/Emphatic reflexives (and reflexives) (Freie Universität Berlin) [XML metadata]
Surrey Syncretism Database (University of Surrey) [XML metadata]
Utrecht Linguistic Database, Aspect (University of Utrecht) [XML metadata]
Nexing Corpus (University of Lisbon/Coimbra)[XML metadata]
StressTyp (University of Utrecht) [XML metadata]
Person Agreement Database (University of Amsterdam / Lancaster)[XML metadata]
Spinoza Areal Database (Leiden University)[XML metadata]
The Intonational Lexicon: Contours and Alignment in Read Texts (Konstanz)
Database Sprachbaupläne/Universals Archive (Konstanz)
Dualis constructions database (Konstanz)
Number use in language: a quantitative and typological investigation (Surrey).
Anaphora database (Language in Use project) (Utrecht)
World Atlas of Language Structures (Leipzig)
Word order databse (Amsterdam)
Evidentiality database (Amsterdam)
Comparison database (Nijmegen)
Intransitive predication database (Nijmegen)
Typological Database Project (TDP)
Typological Database Project
http://www-uilots.let.uu.nl/td/
The Typological Database Project (TDP) is funded by the Netherlands Organisation for Scientific Research (NWO) and like LTRC is also chaired by the Netherlands Graduate School of Linguistics (LOT) at Utrecht University.
The project is currently 'in between funding'. The pilot project ended last year, and although the renewal application got A-status, there was no money for new funding this year. Another reapplication is underway.
Aim of the TDS project
Create a Typological Database System that allows the user
to access a large number of databases through one single interface
to combine the results in an intelligent way.
Example
Contents: Stress systems
Coverage: about 500 languages from all over the world
Software: 4th Dimension software, on a server at Leyden University
Chomskyan tradition
Eurotype project: word order
Contents: Word order
Coverage: 150 European languages
Software: own database application in Pascal, working on a conversion to Microsoft Access. Not on-line.
Functional Grammar (Simon Dik)
TDS Architecture
Goals
Support and promote the development of typological databases, both phenomenon-specific ones and general ones.
Develop a linguistic metalanguage, that is, a list of relevant terminology, as well as a list of relevant phenomena.
Develop content metadata to describe the content and the format of the various databases participating in the project, that is, the relevant metadata elements and the appropriate vocabulary, to aim at a common standard.
Development of an appropriate user interface.
Summary
Summary
Metadata initiatives benefit from standards

Character encoding
Software encoding
Linguistic terminology

XML seems suited for at least the metadata level
Needle, haystack ...?
Perhaps in the not to far future, we will find that needle in the haystack?